ABOUT US
Local Painters - Murray, KY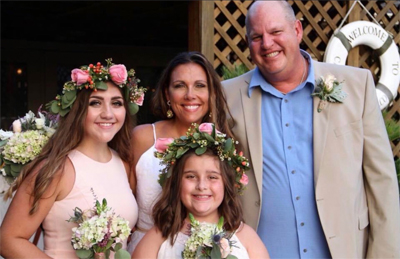 Lake Land Painting was founded in 1999 by Murray Resident, Jim Osburn as a sole proprietor and then incorporated as Lake Land Painting Specialist, Inc. in 2001. Jim formed Lake Land Painting after working as a journeyman painter, project foreman and personal manager responsible for residential, commercial and industrial projects for 12 years. He has served this region in the painting industry for over 30 years.

Lake Land Painting Specialist provides the Western Kentucky and West Tennessee areas with professional painting services for residential, commercial and industrial customers with a wide variety of coating applications.

Painters employed by Lake Land Painting Specialist are skilled craftsmen and are required to successfully pass a written and skill assessment test before employment is extended. In addition to technical ability each employee must pass a drug screening and background check. The goal of our company is to put the safety of our employees and clients first. Lake Land Painting has a comprehensive safety program and partners with a local safety consulting firm to manage and ensure safety compliance. This program includes but is not limited to weekly safety meetings, work place safety training and monthly job site audits. All employees are trained in First Aid, CPR, Blood-borne pathogens exposure incidents, Building Competent Scaffolding, Respirator Protection, Aerial Lift Operations, Fall Protection and continued construction general safety. Lake Land Painting has a complete employee handbook and orientation of new employees to ensure compliance with procedures regarding Hazard Communication Program, drug and alcohol policies, sexual harassment, discrimination, and Environmental Spill Protection Plan, just to name a few. While each employees is required to complying with internal company policies, Lake Land Painting ensures company compliance to all city, state and federal rules, regulation and licensing requirements. We are licensed, bonded and fully insured with General Liability and Workers Compensation insurance.

Jim and the Lake Land Painting Specialist team, strive to provide the highest standards for safety, cleanliness and professionalism for our work areas, employees and clients. The intent of this painting company is to provide a high quality product and service to all of our customers and that each customer has complete satisfaction on all work and services provided. We strive to be the best local painting company, a business that truly cares about our customers and the quality of service provided.
We offer
Exterior Painting Services
,
Interior Painting Services
and
Other Services
. Please visit our
Gallery
page to see some of our work.
If you are looking for local painters that you can trust to do high quality work in Murray, Mayfield, Paducah, Benton, Calvert City or a neighboring area, give Lake Land Painting Specialists, Inc. a call today. We'll be happy to give you a free quote for the services you are requesting.
Call us today at
270-753-6895
or
request a free estimate
.